The Knowledge Media Institute (KMi) was set up in 1995 in recognition of the need for the Open University to be at the forefront of research and development in a convergence of areas that impacted on the OU's very nature: Cognitive and Learning Sciences, Artificial Intelligence and Semantic Technologies, and Multimedia. We chose to call this convergence Knowledge Media.
Showcase
People

Research studies in Technology Enhanced Learning, supervised by Dr. Zdenek Zdrahal and Dr. Paul Mulholland. My topic is "Machine learning support for human learning from examples"....
I am a full time PhD student working on Semantic Web technologies and Knowledge Discovery. My research focuses on exploiting Linked Data to reveal and explain the unknown behaviour of data. The...
Publications
Serra, A.R.C., Ribeiro, S., Pinto, S. and Okada, A. (2014) A utilização de REA na Universidade Aberta do Brasil, III Colóquio Luso Brasileiro de Educação a Distância e Elearning, Lisboa-Portugal
Mulholland, P., Wolff, A., Kilfeather, E. and McCarthy, E. (2014) Storyscope: Using setting and theme to assist the interpretation and development of museum stories, Demo at International Conference on Knowledge Engineering and Knowledge Management (EKAW 2014), Linköping, Sweden
Tiddi, I., d'Aquin, M. and Motta, E. (2014) Quantifying the bias in data links, 19th International Conference on Knowledge Engineering and Knowledge Management (EKAW2014), Linköping, Sweden
Future Seminars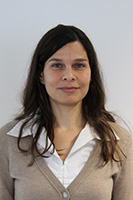 This event will take place on Thursday 30 October 2014
Dr. Liliana Cabral - ISSL, CSIRO, Hobart, TAS, Australia
Sensor data analytics is an essential part of agricultural decision support systems. Farmers and crop managers need fit for purpose environmental derived data and predictive models to help them...