The Knowledge Media Institute (KMi) was set up in 1995 in recognition of the need for the Open University to be at the forefront of research and development in a convergence of areas that impacted on the OU's very nature: Cognitive and Learning Sciences, Artificial Intelligence and Semantic Technologies, and Multimedia. We chose to call this convergence Knowledge Media.
Showcase
People

Working with Peter Scott on FP7 projects in Technology Enhanced Learning: - mainly ROLE (Responsive Open Learning Environments) - also occasional ad hoc contributions to the TEL network of...

I work as part of the Admin team led by Jane Whild, as well as working on communications for the MK:Smart project and for the KMi lab in general. This means I get to work alongside lots of lovely,...
Publications
Serra, A.R.C., Ribeiro, S., Pinto, S. and Okada, A. (2014) A utilização de REA na Universidade Aberta do Brasil, III Colóquio Luso Brasileiro de Educação a Distância e Elearning, Lisboa-Portugal
Mulholland, P., Wolff, A., Kilfeather, E. and McCarthy, E. (2014) Storyscope: Using setting and theme to assist the interpretation and development of museum stories, Demo at International Conference on Knowledge Engineering and Knowledge Management (EKAW 2014), Linköping, Sweden
Tiddi, I., d'Aquin, M. and Motta, E. (2014) Quantifying the bias in data links, 19th International Conference on Knowledge Engineering and Knowledge Management (EKAW2014), Linköping, Sweden
Future Seminars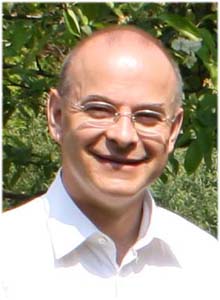 This event will take place on Wednesday 19 November 2014
Prof. Dr. Gerhard Heyer - Institut für Informatik/Computer Science Department Universität Leipzig
The talk will present the notion of exploratory search as a means to go beyond "lookup", like learning or investigating (Marchionini 2006), and sketch its usefulness in new...